Staining, French Polishing and Varnishing.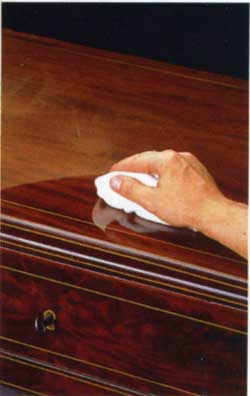 A practical guide Ebook for the amateur and proffesional.
"The cabinet-maker and upholsterer between them make stately and artistic furniture in which they may take an honest pride, but they are dependent on the french polisher to give it the beautiful lustrous appearance it assumes when displayed in the showroom. To those who own furniture of any kind- and their name is legion- a mastery of this art may easily become a most valuable asset. By its use a handsome piece of furniture may be made from common wood, and old furniture, drab and lustreless, can be improved out of recognition."